DAZN was only founded in 2015 but it has become one of the leading sports streaming services available in a very short time. Now DAZN fast is being launched allowing customers to access more content – including football.
Read on to find out al the details about DAZN Fast, how it differs from what is already available, and how you can access the channel.
What Is DAZN Fast?
DAZN has provided football live action for viewers for a few years now. It covers some of the biggest leagues in the world, including Germany's Bundesliga and Serie A in Italy.
But it has always been a sports streaming service for subscription platforms. Now DAZN is looking to widen its audience by offering a free TV channel, supported by advertising. DAZN Fast will be available to watch on the waipu.tv platform on smart TVs and will show highlights, match replays and original programming.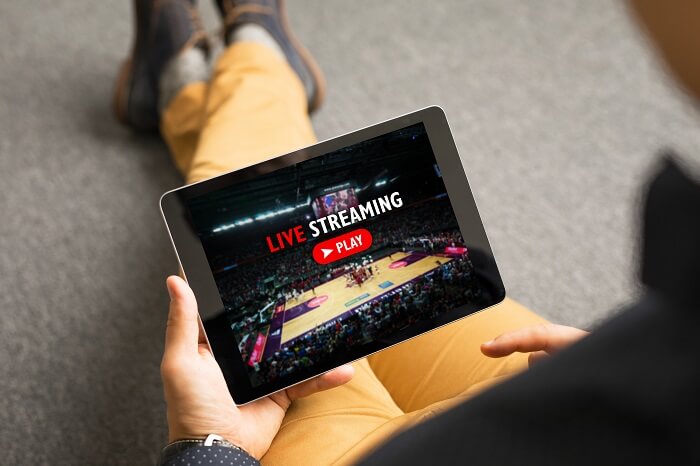 What Are the Differences Between DAZN Fast and DAZN 1 and 2?
DAZN 1 and 2 have been the go-to channels for sports fans wanting to watch live football via their internet connection. These subscription platforms require an account and have proved very popular as viewers get used to being able to access the live sports and content they desire.
DAZN Fast is a different way of using this TV platform and is designed to widen DAZN's viewership. For the viewers themselves, it is a free, ad-supported TV channel (FAST) that allows them to watch all kinds of sports content through the waipu.tv platform.
Non-subscribers will be able to access football content, as well as other programming. The aim for DAZN is that they then become full subscribers to watch live sports through the existing subscription platforms.
How is DAZN Fast Innovative?
It will allow non-subscribers to access its programming, which will be a win-win situation for everyone involved. The channel gets more people interested in watching DAZN – and possibly looking into upgrading to subscription models. At the same time, the viewer gets to watch live sports on a free channel and can catch up with other sports news and highlights.
Will DAZN Fast Be a Free Channel?
Yes. It will be financed by adverts, meaning that viewers can watch the free channel and gain access to football highlights and match replays. There will also be added programming provided by the German company's extensive archive.
How Can You Access DAZN Fast?
It is a brand new ad-supported TV channel, so there is no need to sign up with any subscription platforms. There are only a few places it will be available in the short term though, as it is completely new.
Waipu.TV
Viewers can access DAZN Fast free channel on the streaming platform waipu.tv. This IPTV service is already available in Germany and DAZN Fast has been added to its extensive list of other free channels.
Samsung Plus TV
You can watch the waipu.tv IPTV service on a Samsung Plus TV. These smart TVs allow viewers to access so much more content than traditional linear channels. You will need an account but the actual DAZN Fast programming will be free to watch.
When Will DAZN Fast Be Available?
It will be showing its first live football matches at the end of December before a launch of the new service in January 2023. With a mixture of live sports and other programming, including documentaries and non-sports content, DAZN Fast offers a brand new way of watching TV via a free channel.
What Will Be Available to Watch on DAZN Fast?
It will provide viewers with the same kind of live sports and other programming that they have become well known for. But there will be more chances to watch highlights and match replays, as well as other content.
This innovative new way of providing a sports streaming service to a wider audience will give viewers the chance to watch more DAZN programming with no added cost.
DAZN Fast FAQs
What is DAZN Fast?
It is a new way of watching DAZN programming. It will be a free, ad-supported service that is available to access on smart TVs and the waipu.tv IPTV platform.
Where is DAZN Fast available?
At the moment DAZN Fast will only be available in Germany. But, as with the existing DAZN channels, it could expand its coverage to other countries in Europe and around the world.
Do I need to sign up with DAZN Fast?
This new channel does not require a customer account and can be accessed for free on smart TVs. You may need to sign up with waipu.tv to access the channel. But DAZN Fast itself is completely free and paid for by advertising.